I had such an amazing time visiting San Francisco earlier this month visiting one of my best friends — what a great way to round out the summer!
"Painted Ladies" at sunset, with downtown in the horizon
When I was younger, I used to go out there fairly frequently — and a much younger me would have told you SF is my favorite city.
Besides a layover on my way to Reno this winter, I hadn't been in over a decade.
And visiting a friend also meant that I got to see the city for real, not as a tourist, and not just going to the "must-see"/most touristy areas.
We booked a Sonoma & Napa Valley tour and headed out of the city bright and early on my first morning, but not without a coffee.
Sightlgass Coffee, great coffee and pastry here
We used this tour company and it was a great way to see wine country. I'll do a full proper post, but we were picked up right in downtown, visited three vineyards, lunch was included, and didn't have to worry about driving or anything.
Exterior of Jacuzzi Vineyard
Stopping at a few vineyards, and ending with some bubbles — a nice way to ease into this mini-vacation!
Enjoying the Cline Cellars varietals
Domaine Chandon welcome toast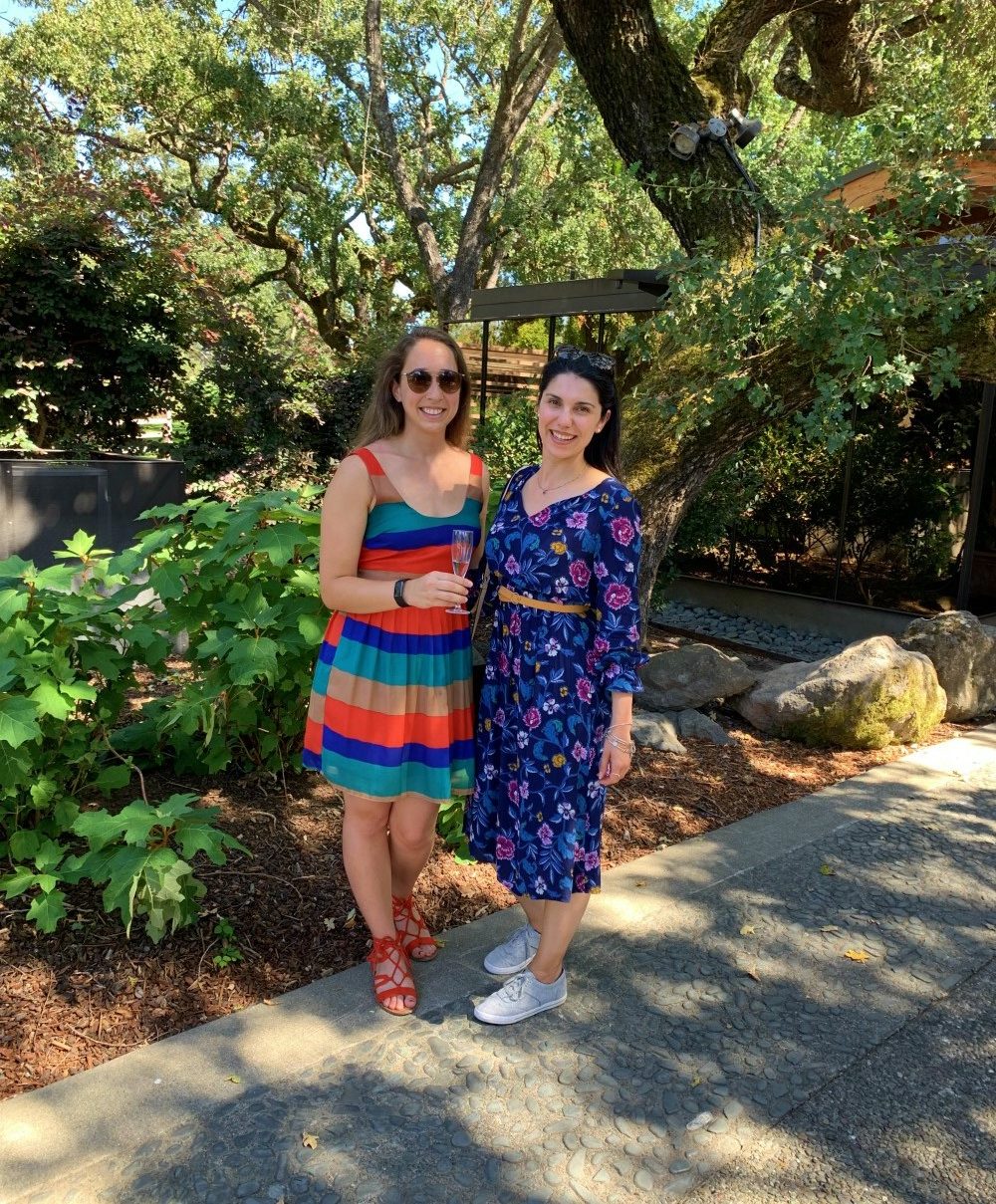 On our way back from the tour, we walked through Chinatown and breezed by Sears before heading home to relax.
Sears Fine Food, the breakfast place my dad always took us too!
Gates of Chinatown
Sunday started with a coffee and breakfast before heading to the Legion of Honor, which was nicely blanketed in foggy mist.
Local Grocery - Luke's Local where you can buy a coffee at the window and build your own bouquet - my new favorite idea!
Breakfast spread at Zazie
The Legion of Honor houses a lovely fine arts collection, with quite a number of Rodin sculptures!
After the museum, we trekked down to Lands End where the Golden Gate was just peaking out of the fog.
Then, we went on to the de Young Museum (the Legion of Honor and deYoung are a part of the "Fine Arts Museums of San Francisco") and you can visit both for the price of one!
Entrance to the de Young Museum
Enjoying the James Turrell I found at the de Young
The de Young's observation deck provides a perfect opportunity to get your bearings of where everything in the city is located.
View from de Young Museum Observation Deck
Watching David Hockney's Four Seasons
From here we popped into Hayes Valley for a drink and to catch the Painted Ladies before the sun set.
Mexican restaurant Papito 
Their chips and margaritas were pretty great!
Honestly, my favorite part of the city is the architecture. I can think of few other places that have so meticulously cared for the charm and character of their city's architecture. Even new construction is being built with the same Victorian details as the city's old buildings.
It was a quick but great trip and I can't wait to go back. Have you been — what's your favorite part of the city?