Thanks to our friends' wedding, I found myself in Grand Rapids this July. I'd never been to the city before but wow is it packed with cultural options! With extra time to spare on our way there, we opted for the Frederik Meijer Gardens & Sculpture Park. Art and flowers? A perfect match, in my opinion.
You're greeted by a large modern building, something you might expect to find nestled in a desert cliff promising a cool space away from the sun. Walk inside, grab your tickets and wind your way back past the themed greenhouses and back outdoors into the garden.
Victorian Greenhouse
The grounds are quite expansive, but the full loop is about 1.5miles, so it doesn't take too long to complete. If you're pressed for time, confirm which sculptures you want to see most and plot a path that will take you by them. We turned to the left and worked our way along the main loop, clockwise.
Neuron, Roxy Paine, 2010
Eve, Auguste Rodin, 1920
Woman and Bird, Joan Miró, 1967
Emma Sail, Anthony Caro, 1984
Standing Woman, Ossip Zadkine, 1967
Disk in the Form of a Desert Rose, Arnaldo Pomodoro, 2000
The American Horse, Nina Akamu, 1999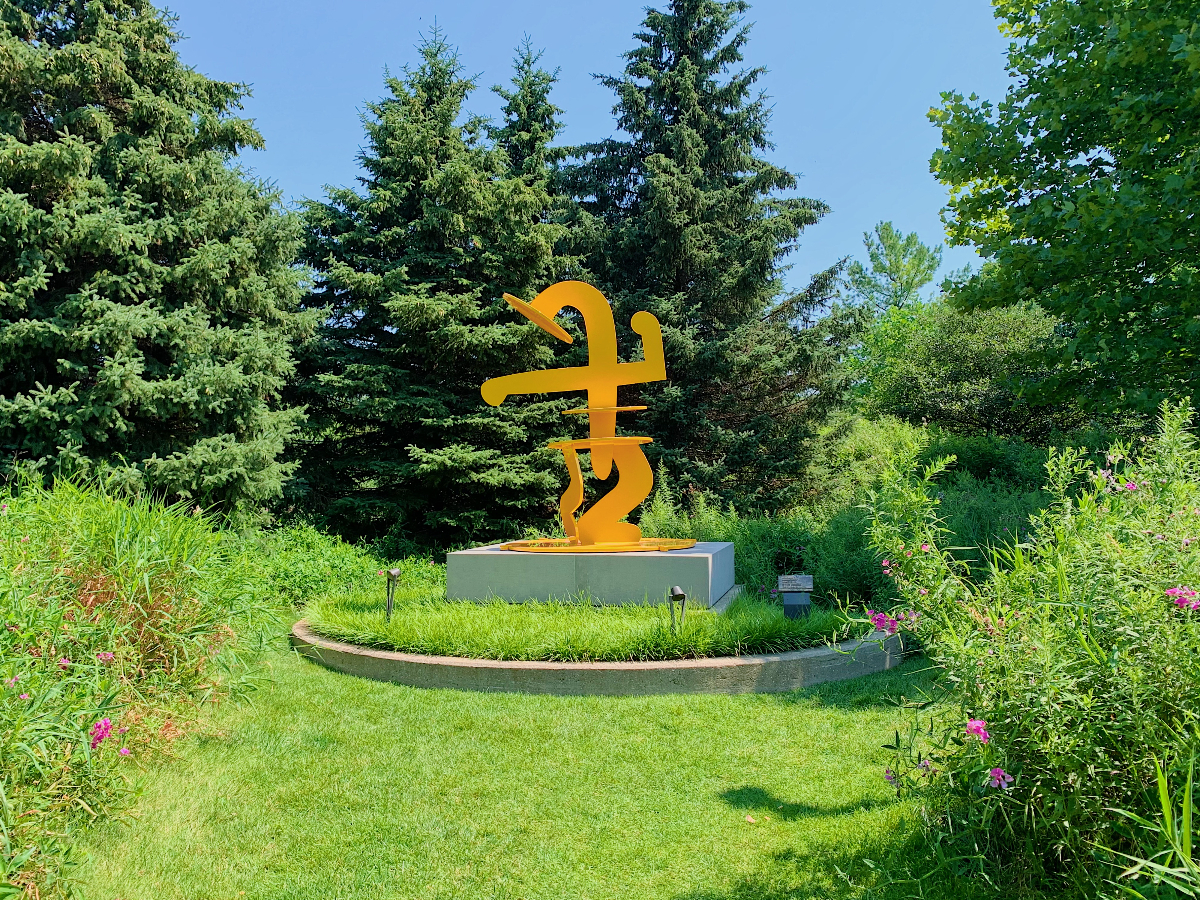 Julia, Keith Haring, 1987
Two Indeterminate Lines, Brenar Venet, 2008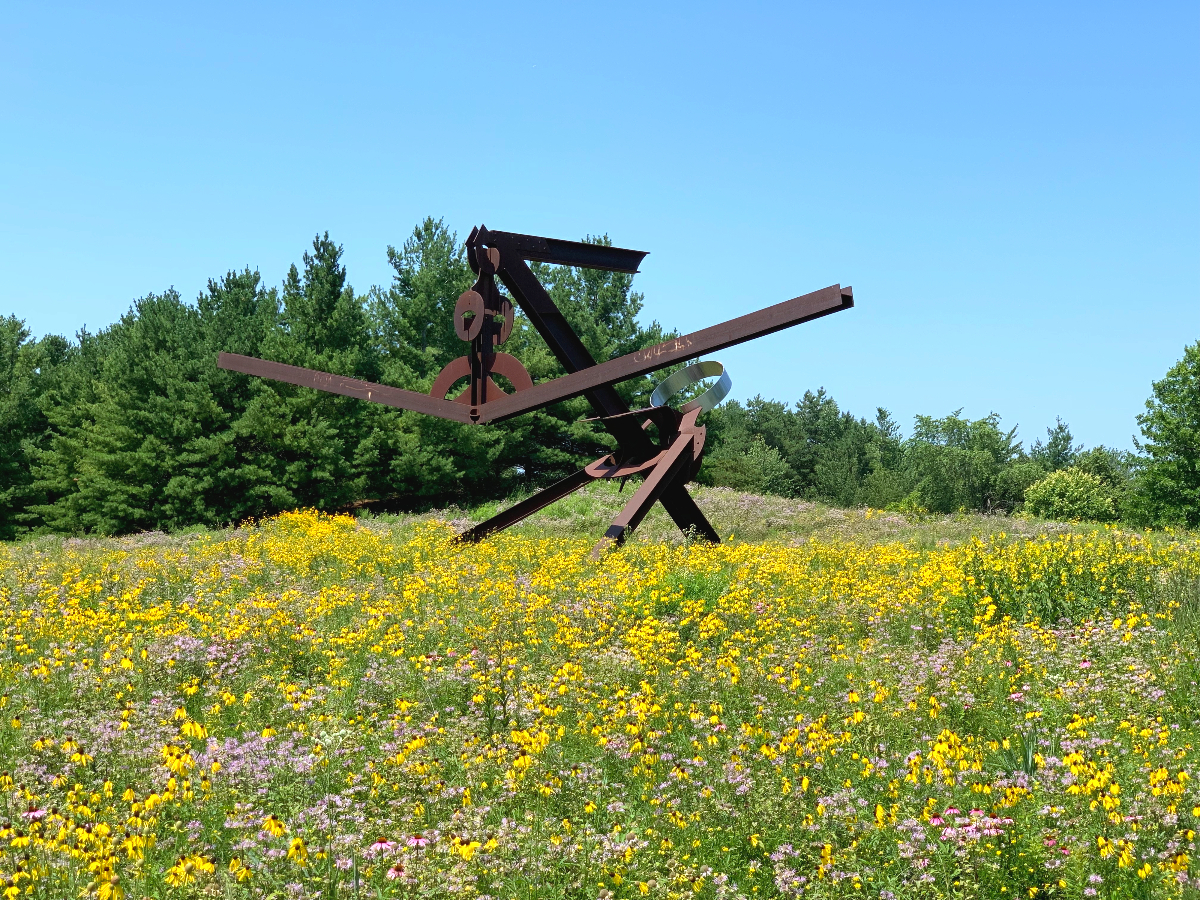 Scarlatti, Mark di Suvero, 2000
King and Queen, David Nash, 2008
Grand Rapids Arch, Andy Goldsworthy, 2005
I highly recommend the Japanese Garden. Lovely, calming, and in a world unto its own — you'll be glad you took a moment to walk these paths.
Four Open Squares, George Rickey, 1984
Every section has been thoughtfully planned and landscaped, whether manicured to perfection or flowers that have been left to run wild in fields.
With good weather, it's the perfect thing to do in Grand Rapids!