Edward Hopper's Nighthawks is perhaps the painting he is most famous for.
Hopper in Truro, MA, 1960
While I could have guessed Hopper was an American artist, I wouldn't have been able to tell you he was from southern New York, a town about 35 miles north of New York City.
First Floor contemporary art installation, the Voices of Nyack with Hopper's sketches on the walls
A Misinterpreted Command, 1900
Yachting Scene, 1905
Earlier this fall I had the chance to visit the small town of Nyack and step inside the Edward Hopper House, where the artist grew up and first started dabbling in his craft.
Landscape, Elizabeth Griffith Hopper (Edward's mother), 1862
Smith's Dock, 1900
The house itself is small and gives you a look into Hopper's life as a young artist, with his sketches and lesser-known works dotting the upstairs.
Family photos
Hopper's room 'reimagined'
On the first floor, a contemporary artist has taken views of the house's interior to build models of the rooms with Hopper's works projected onto these models.
Another chance to see artists and their art inspiring the next generation of artists!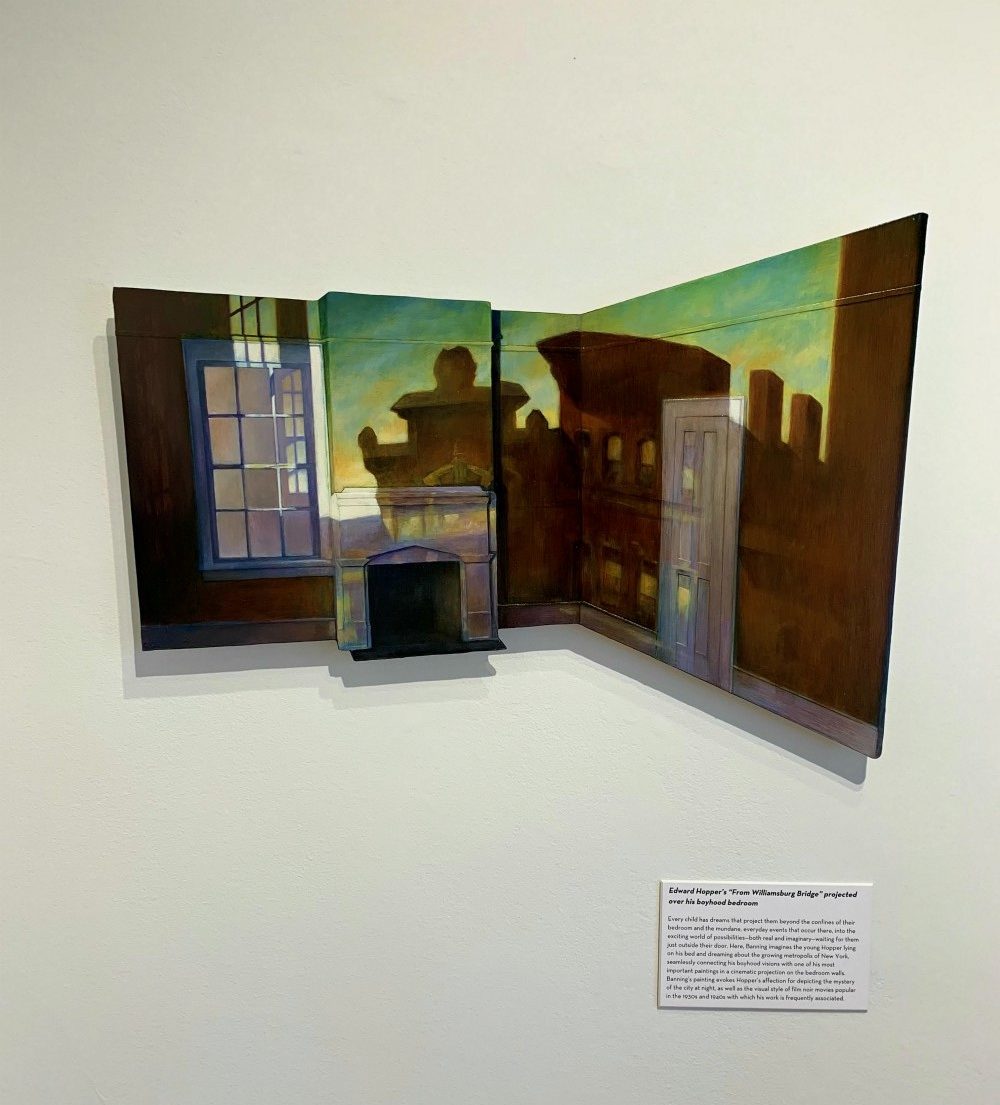 Edward Hopper's "From Williamsburg Bridge" projected over his boyhood bedroom, Michael Banning,
Many of Hopper's works are of windows and doorways leading to scenes outside the home, many of which appear to have been inspired by this very house.
Rooms by the Sea, 1951
The artist, Michael Banning — an admirer of Hopper and Danish artist Vilhelm Hammershoi — creates artwork that depicts how light fills a space. Banning has combined Hopper's (and Hammershoi's) paintings and the rooms of the house, and created miniature models out of them — a very layered, Inception-esque artform.
Rooms by the Sea, Michael Banning
If you find yourself in Nyack, it's a nice little museum to pop into for a few minutes (and the town is dotted with various coffee shops so you can't go wrong!