Our first morning started with a proper spread at Federal Cafe — a gem of a coffee shop/breakfast place/wine bar down the street from our AirBnb!
Little did we know that we'd really need all of this to get up to Parc Güell. After a few stops on the metro, it's a bit of a hike up to the top, especially if the escalators don't work.
But the view is fantastic!
Sagrada Familia from Parc Güell
We explored the paths and made our way to the Gaudí -centric areas.
Iconic Parc Güell bench and viewpoint
Title details from the bench
Parc Güell guardhouse
Mosaic colonnade underneath the viewpoint
From here, we strolled through the Las Gracias neighborhood where I wish we could have spent more time (a reason to return).
Casa Vicens — another Gaudí house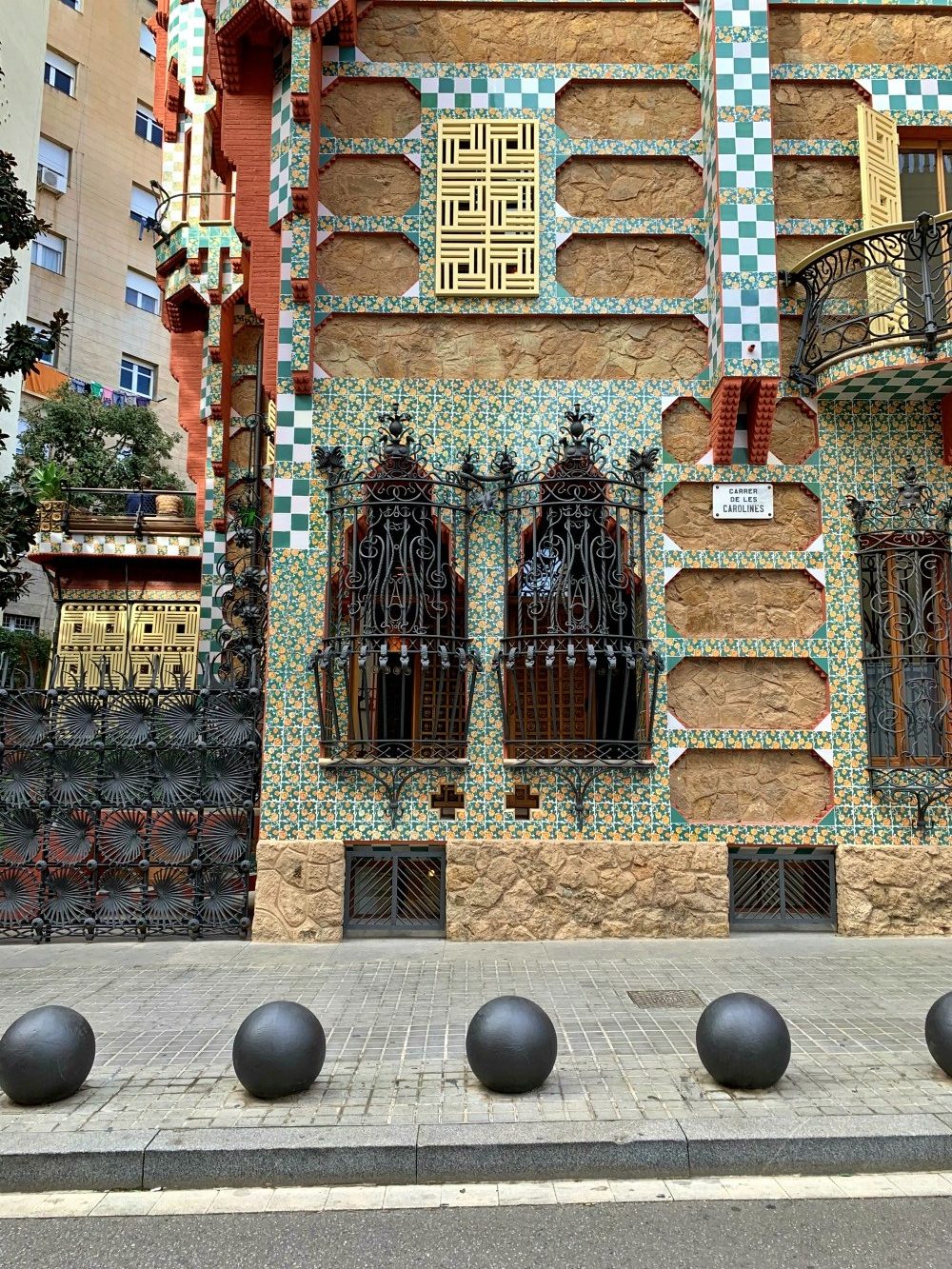 Forn Mistral — a local bakery whose croissants are more like a sweet brioche while still crispy.
We had to try them, naturally.
Art Nouveau on every building
And we made our way to Casa Batlló.
I'll do a full post on the house museum, though I will say that I'd read up online rather rely on the complementary audio-guide. But the house is quirky, whimsical, and you appreciate the cleverness and ingenuity of Gaudi.
On our way back to our apartment for the weekend, we walked through Mercado de La Boqueria — I'd recommend checking out the smaller markets like Sant Antoni. They're much less touristy and you'll see locals actually shopping at them.
While neither of us are huge seafood fanatics, finding a less seafood-y paella was a bit difficult. But a stop at the wine bar around the corner from our AirBnb was the perfect place to unwind and chat with the lovely staff about where they thought we should try for dinner.
Pomegranate gin & tonic
La Marcanna
Pan con tomate y patatas bravas
We landed on Arume, known for their duck paella — and with good reason, it was fantastic!
Before popping into Els Sartidor del Parlament, we walked off our dinner around Sant Antoni — watching local families sitting down to dinner at each restaurant we passed. It's clear that no matter where you go for a bite or drink in Sant Antoni, it's bound to be a local's favorite!
More of our Barcelona quick trip soon...