Summer days feel longer — in some ways they are — yet, they simultaneously seem fleeting and too quick, so you have to be careful with how you spend them.
And this summer, I've been trying to think of ways to maximize my time outside, with the things I want to do, like going to a museum or doing something culturally-related (or pulling up a chair on the porch at the lake).
A couple weeks ago I shared a few ideas for summer activities that don't require a museum, living in a city, or having a car.
With this in mind, we ventured up to deCordova Sculpture Park and Museum, which lies a few miles northwest of Boston.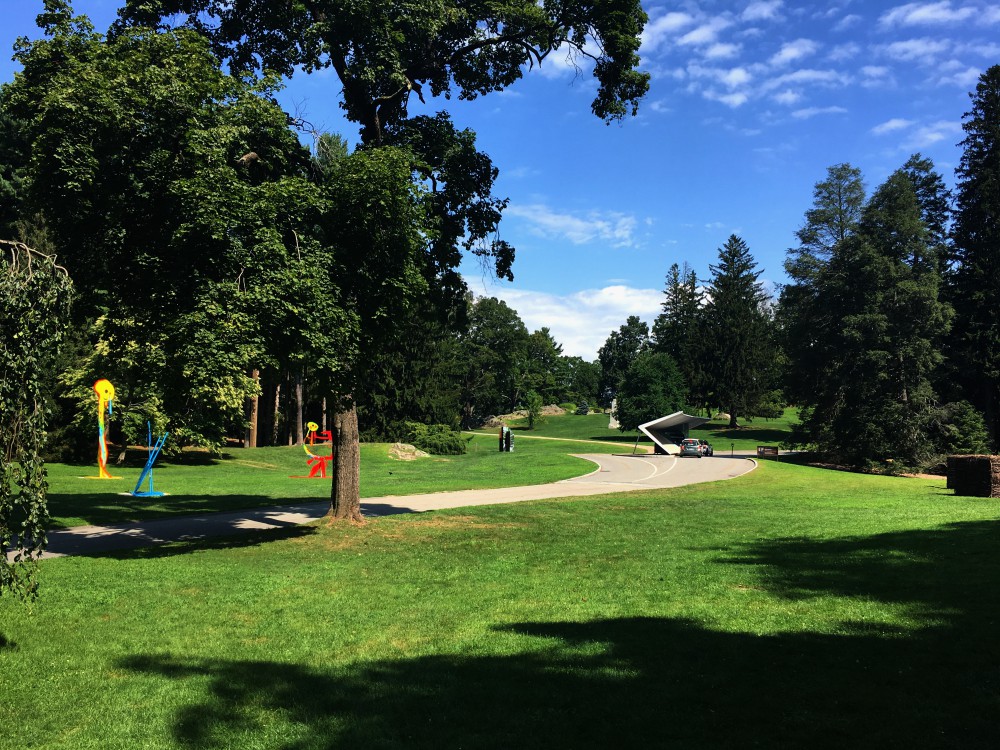 Sculpture gardens are such lovely, and I think underrated, places to visit.
And deCordova is really nicely sized, you don't feel overwhelmed with boundless grounds (especially frustrating when it's hot and the sculpture you came to see is the farthest away from the car).
The sculpture garden is also set in a wooded area, alongside Flints Pond — which was a welcome surprise when I caught a glimpse of water through the trees.
The surrounding woods make the garden feel secluded, private, and quiet. We arrived early in the day, but even if there had been much larger groups, I still think we would have felt like the place was more or less ours.
I think I like sculpture gardens so much because they offer a wholly unique viewing experience — the walls and neighboring artworks that usually frame an artwork in a museum are removed and erase any potential bias, you are confronted with something that is interactive and can be seen from every angle, and they are dropped into a nature landscape, which means your eye compares artwork against the origin point of inspiration.
What more could you ask of place to contemplate art?