Welcome back to the National Museum of Racing!

Man O' War, Thomas Percy Early, 1920.
There is just too much to share all in one post, and the artwork in the museum is a treasure of its own.
Now that we have a bit of a horse racing foundation from this post, let's dive into the artistry of horse racing.
The First Futurity, Louis Maurer, 1888.
Of course, early on in the history of racing painting was the only way to capture a race — the movement, the excitement, the tremendous architecture of the stands...
But just how do painters render the muscle and sheen of horses so perfectly? It seems impossible to recreate with anything other than a camera or your own eye.
The Stockbridge Cup, 1883.
Of course, the paintings offer wonderful historical snapshots of certain races and show the changes over time — the look of the tracks, the wealth of the onlookers, the technology around the track.
Gino, Martin Stainforth.
And these paintings enable us a see who the most famous winners and sires in history were.
Johnstown, Martin Stainforth.
I have a favorite gallery in Saratoga that sells beautiful paintings and prints, many of which are horse or racing-themed.
To say I want them all would be an understatement.
My fascination with horse-themed art stems from the power these animals have — and my amazement that an artist can capture their strength, beauty, personality, fragility, and mischievousness.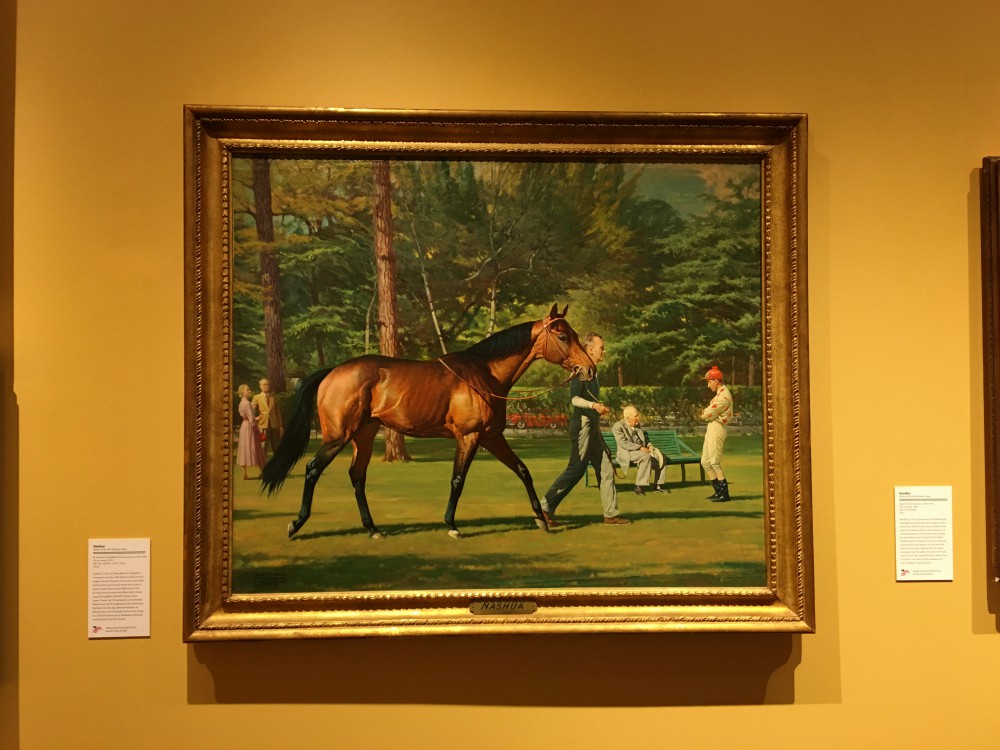 Nashua, W. Smith Broadhead, 1955.
Omaha, Stainforth.
Secretariat, Richard Stone Reeves, 1973.
Even in the middle of a muddy and blurry race, they are ever elegant.